Innovative software solutions for
Plato Health is an IHPA-Accredited provider of AR-DRG Grouping and ICD-10-AM/ACHI solutions.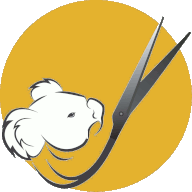 This is Plato's flagship coding workstation with workflow management, training and audit editions as well as revenue prompts and national and local coding standards.
A blazingly quick AR-DRG grouper that can process millions of encounters using one server process and less than 0.2GB memory, allowing huge multithreaded batch throughput or instant responses when interfaced to other products.
M3 Multimorbidity Index in Plaudit
The M3 Multimorbidity Index is added to Plaudit, allowing deeper risk reviews at audit meetings and better outcome prediction.
Plato was started in 1992 by Dr John Ryan, a new Zealand doctor who stepped aside from his surgical career for one year to streamline ICD-9 capture for Surgical Audit and research.
That year has since expanded into decades of innovation including two coding/ categorization patents and a series of market-leading offerings.
By 1995 the company had expanded into Post Discharge Coding (PDC) solutions and advanced clinical records management products. Investors joined the company in 2003, helping to spearhead the drive into international markets.
In 2018 and with coding departments all over the world experiencing unprecedented challenges, Dr Ryan decided that the market needs the next generation of smart coding and Audit solutions utilizing Artificial Intelligence and innovative techniques. The result is Codectomy and Plaudit, two brand new market-leading solutions that empower customers more than ever.